Flutes Inspired courses with Elisabeth Parry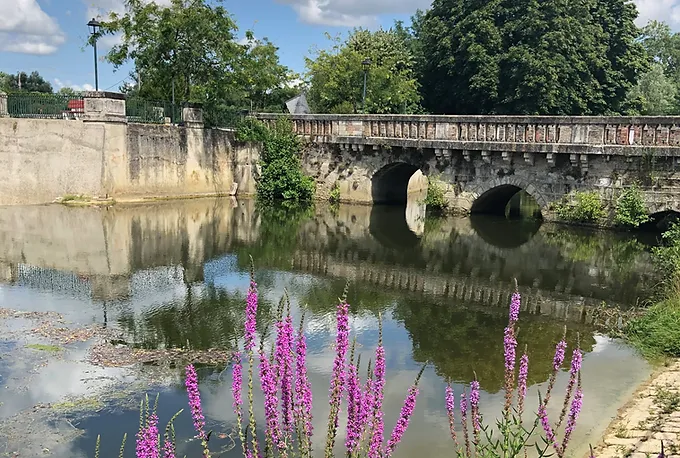 Inspiring flute courses for adults with Elisabeth Parry and John Alley in the beautiful village of Allemans-du-Dropt in southwest France.
Online flute courses for adults. Personalised and interactive, Friday Flutes on Zoom with Elisabeth Parry and John Alley is a weekly dose of online flute inspiration.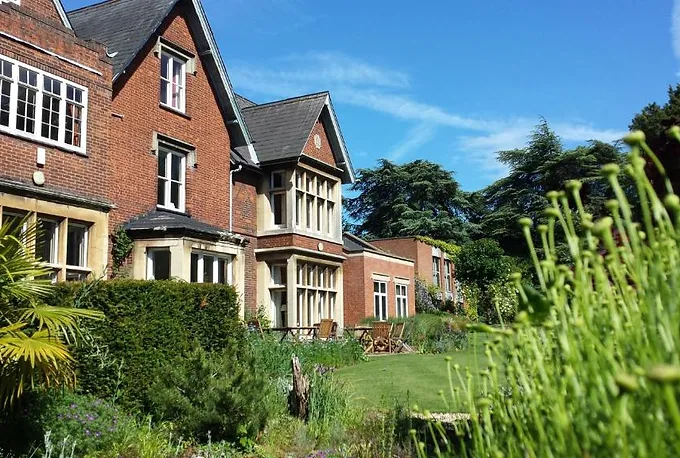 Four-day residential flute courses for adults with Elisabeth Parry and John Alley for Flutes Inspired at Benslow Music in Hertfordshire.
Inspiring flute courses for adults in South West France
Join Elisabeth Parry and John Alley for a flute holiday in France.
All things flute in an atmosphere of friendly and supportive music-making… plus great food and wine French-style!
Flutes in France courses are held in Elisabeth and John's beautiful studio in the picturesque 12th century village of Allemans on the banks of the river Dropt in southwest France.
Classes take place in the main studio which is equipped with a concert grand piano. There are two further practice studios (both with digital pianos) for individual lessons and chamber music. AV equipment is available to record classes and performances, and participants have access to an extensive music library of flute music, as well as piccolo, alto, bass and baroque flutes.
Daily sessions include group technique class, flute choir, and coached chamber music. Participants receive an individual lesson and piano rehearsal, and collaborative lessons provide an opportunity to play for each other in a supportive environment. Every day there are informal concerts for performance practice, as well as discussion and masterclass sessions.
There is also, of course, free time to explore the village and surroundings, and to relax with flute friends over a glass of wine in the square.  We also visit one of the nearby historic villages for an al fresco lunch, and if the weather allows, we might enjoy an evening meal by the riverside. Partners can find much to enjoy in the area, with vineyards, golf, birdwatching, walking, and medieval chateaus and villages all around.
The course culminates in a concert in the village's famed medieval church (a Monument Historique de France) with its 15th century frescos and a wonderful acoustic.
The course is suitable for adult flute players of intermediate through to advanced standard, and partners are welcome.
30 April to 6 May 2024 — COURSE FULL
26-31 May 2024 — APPLICATIONS NOW OPEN
Thank you for such a well-organised and engaging course (not to mention all the wonderful food and wine). I feel like it restored my Covid-depleted flute mojo and I have returned more inspired than ever.
"I actually managed to pass my DipABRSM! Thank you so much for all your advice, the performance opportunities, and all your help in Friday Flutes online."
"I just find every session so inspiring! Your focus on technique and musicianship has really transformed my playing."
"I just wanted to say a really big thank you for all your sessions. I have found them so interesting, informative, encouraging and supportive. "
"I have a great deal to be thankful for as a result of time spent with you and John at Benslow. I loved all aspects of the music you presented on the course. Having come late in life to the flute I was concerned I would be out of my depth but your methods of teaching enabled all abilities to shine."
"Every class has given me something to think about .. . and the opportunity to perform and receive feedback has been great – you've been so encouraging. "
"I wanted to write to thank John and yourself for the quality tuition and your kindness on the course this week.I learnt a great deal, and to perform in front of an audience for the first time since the start of COVID was so good for me.
Thank you again for your expertise and wisdom."
Friday Flutes on Zoom with Elisabeth and John :
your weekly dose of online flute inspiration.
 Work on flute technique, studies and repertoire in an online class with Elisabeth Parry, all accompanied live by John Alley on piano. With lots of opportunities for performance in a highly supportive environment, this class is for anyone who wants to learn, keep in fluting shape and make music in the company of others. Classes are limited to 10 participants to allow for individual feedback.
"I absolutely LOVED the class and learnt so much today!"  DM, Oregon, USA
"Thank you for the interesting, useful and unforgettable session last Friday. I'm looking forward to the next one." KH, Italy
Friday Flutes Autumn 2023 – COURSE FULL
Applications now open for Friday Flutes Spring 2024 (12 January – 15 March)
Short residential courses at Benslow in Hertfordshire with Elisabeth Parry and John Alley.
In 2024 Elisabeth has three Flutes Inspired courses at Benslow, with a programme including flute technique classes, ensemble playing, chamber music, and performance opportunities for adult flute players of all standards. Elisabeth and John will also be at Benslow for two further courses of chamber music for flute and other instruments, and choral singing.
2023 COURSES FULLY BOOKED. BOOK NOW FOR FEB 2024
FLUTE COURSES AT BENSLOW 2024
Flutes Inspired 26-29 Feb 2024
Flutes Inspired 10-13 June 2024
Choral Course 14-16 June 2024
Flutes and Friends Chamber Course 23-26 Sept 2024